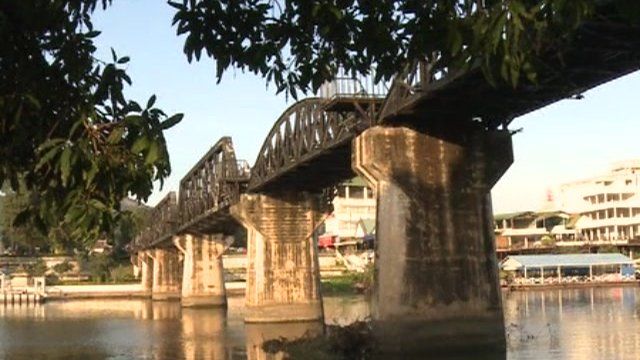 Video
Thailand remembers 'the death railway'
A service has been held in Thailand to mark the 70th anniversary of the construction of a World War II railway line that claimed the lives of more 90,000 men.
12,000 prisoners of war and 80,000 Asian labourers perished at camps in the Thai and Burmese jungle working on what became known as death railway.
Between 1942 and 1943 the Japanese forced often unbearable conditions on the railway workers as they tried to complete a supply route to their troops in Burma.
The BBC's Jonah Fisher reports from Kanchanaburi in Thailand.
Go to next video: Silence for wartime fallen at Cenotaph