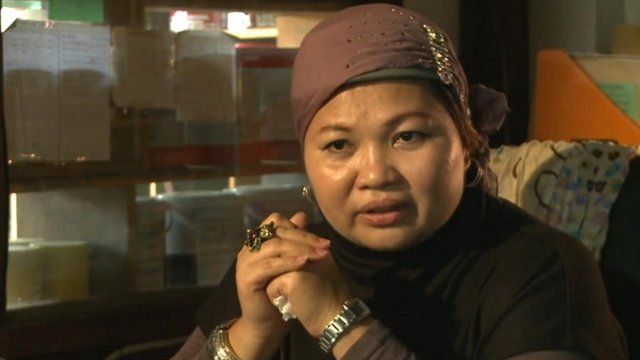 Video
Mindanao stories: The businesswoman
Mindanao is a beautiful island in the southern Philippines, yet one of the most violent parts of Asia. In and around the city of Cotabato, there are several rebel groups, extortion and kidnap gangs, and clans with their own private armies. There are also tens of thousands of people trying to live a normal life.
This year the main rebel group signed a roadmap for peace with the government - but what will this mean for those living there?
Bai Sandra Basar-Siang owns two shops in Cotabato City, and employs more than 20 people.
Her business has stayed open through some of the most difficult times in the conflict - during active fighting, government-imposed curfews and even when many of her customers were forced to flee their homes and relocate elsewhere.