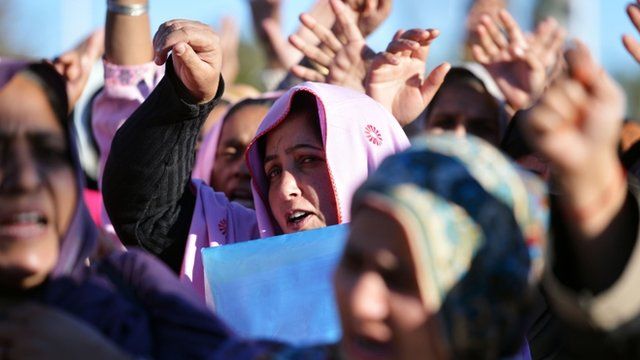 Video
Pakistan polio campaign attacks 'horrific'
The United Nations has scaled back an anti-polio campaign in Pakistan after two more health workers died in the latest of a spate of gun attacks.
Attacks in the Peshawar region killed a vaccination supervisor and her driver, and injured a student volunteer.
No group has said they carried out the attack, but the Taliban have issued threats against the UN's campaign.
Speaking to The World at One programme on BBC Radio 4, the BBC's Aleem Maqbool told presenter Edward Stourton that the vaccination programme has been suspended across the country.
And Bruce Aylward, who works for the World Health Organisation's Global Polio Eradication Initiative said the attacks were "absolutely horrific".
He added that the key to ensuring that the programme went forward was "really getting to the communities and really addressing some of those misconceptions" about inoculation programmes.