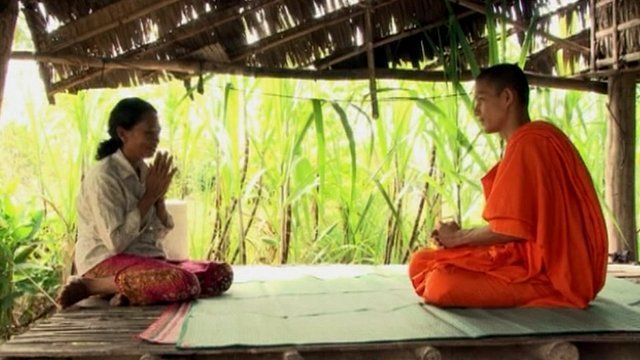 Video
Cambodia HIV/Aids patients come out of isolation
In Cambodia, until recently, people living with the Aids virus were treated as social outcasts.
Most people refused to share food with them and in many cases avoided contact all together.
For people like Lay Sarin, once a relatively prosperous rice farmer who contracted the virus from her husband, her life became one of almost total isolation as fearful villagers excluded her from almost every facet of normal life.
Now, thanks to the Buddhist Leadership Initiative - a joint Unicef and Cambodian Government training scheme that places traditional Buddhist pagodas and the country's more than 50,000 monks at the centre of a redemptive healing process - life is slowly returning to normal.
Video journalist: Nick Wood.
28 Jan 2013

From the section

Asia