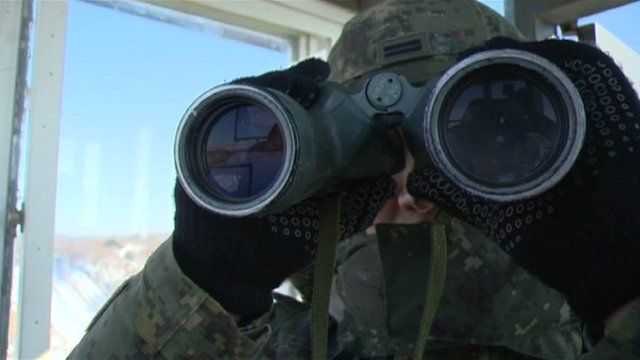 Video
24 hours at the last Cold War frontier
The BBC's Lucy Williamson spends a day with South Korean soldiers patrolling the demilitarised zone set up after the Korean War in 1953.
An estimated 1,000,000 soldiers are believed to be posted at the 4km (2.5 mile) wide demilitarised zone that has separated North and South Korea since the end of the Korean War in 1953, making it one of the world's most heavily fortified frontiers.
The BBC's Seoul correspondent Lucy Williamson has spent a day at the demilitarised zone to see what life is like for the South Korean troops there.
28 Jan

From the section

Asia