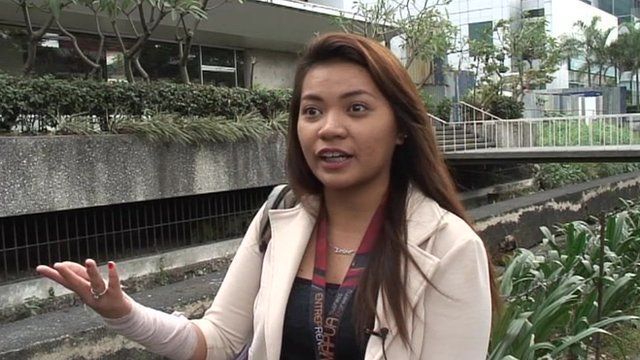 Video
Prince Philip nurse joke 'unfair', say Filipinos
The Duke of Edinburgh told a nurse from the Philippines that her country must be "half empty" because so many of her compatriots have come to the UK to work for the NHS.
"The Philippines must be half empty - you're all here running the NHS," the prince told the nurse, who laughed.
A Luton and Dunstable hospital spokesperson said the duke's visit had been "hugely motivational".
Some in the Filipino capital Manila told the BBC they felt the joke was "unfair", while others admitted many people are lured away from their homeland by the UK.
Go to next video: Philip cracks Filipino nurse joke