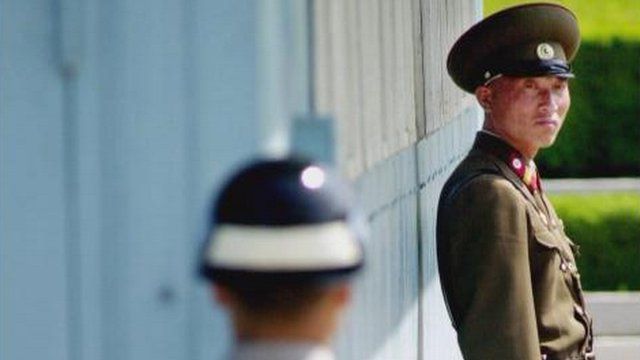 Video
'Real concern' at N Korean rhetoric
North Korea says it is scrapping all non-aggression pacts with South Korea, closing its hotline with Seoul and shutting their shared border point.
The announcement follows a fresh round of UN sanctions punishing Pyongyang for its nuclear test last month.
BBC News China correspondent Damian Grammaticas told Today programme presenter James Naughtie: "There is some real concern about the level of rhetoric coming out. North Korea has already said that it reserves the right to a pre-emptive nuclear strike against aggressors."
John Everard, former British ambassador to North Korea, explained: "It is important to remember that this is not the first time that the North Koreans have said that they don't regard the armistice as valid. I think the first time they said this was way back in 1994.
"Nevertheless, cutting off hotlines and saying that you no longer regard the armistice as valid does create instability and it creates a situation in which there is a greater risk of misunderstandings that may lead to an unfortunate escalation of the situation."
First broadcast on BBC Radio 4's Today programme on Friday 8 March 2013.
08 Mar 2013

From the section

Asia