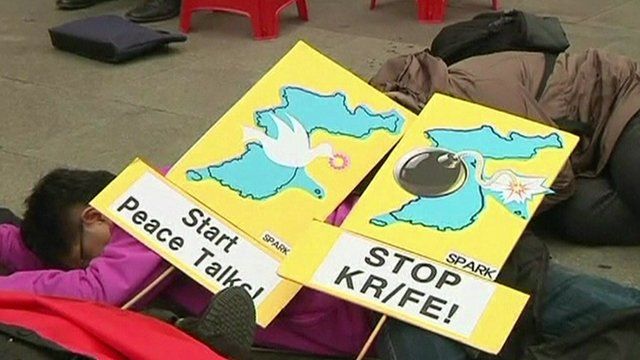 Video
South Koreans hold anti-war and anti-North Korea protests
Anti-war activists in Seoul have protested against ongoing joint military drills held by the US and South Korea.
A second rally saw around 100 conservative South Koreans hurl water balloons at a poster of the North Korean leader Kim Jong-un.
The protests come as South Korea said North Korea cannot unilaterally scrap the armistice that ended the Korean War.
North Korea has in recent days also cut off a hotline to its neighbour and vowed to end non-aggression pacts with Seoul.
Go to next video: Military drills amid Korea tensions