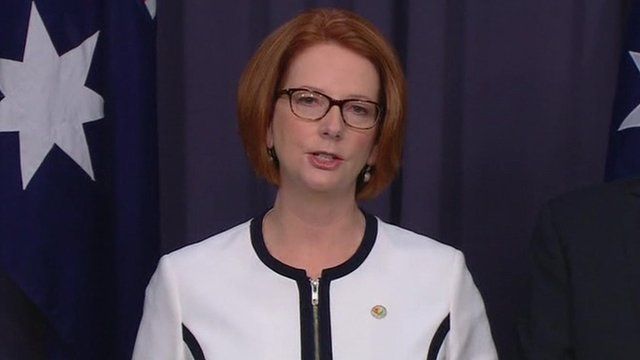 Video
Australian PM Gillard elected unopposed
Australian Prime Minister Julia Gillard declared the Labor party leadership conclusively settled, after Kevin Rudd shunned a party vote.
Ms Gillard called the ballot after a senior MP said the debate over who should lead Labor into September's general election had to be resolved.
But Mr Rudd, ousted by Ms Gillard in 2010, declined to challenge her. He said he did not have enough support.
Nick Bryant reports.
Go to next video: Australian PM Gillard elected unopposed