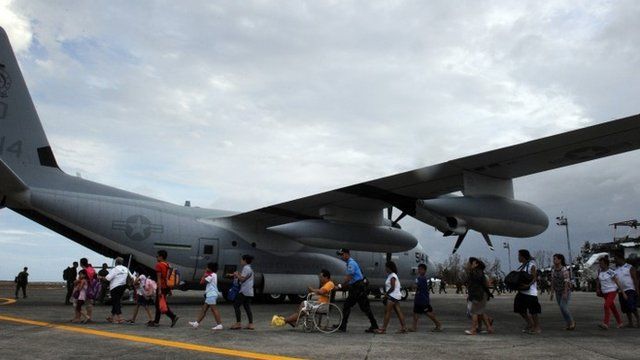 Video
Typhoon Haiyan: Queues at airport to leave the devastated city of Tacloban
The BBC's Jonathan Head reports from Tacloban airport in the Philippines where "hundreds of desperate people are queuing to get out".
Thousands of survivors are still desperately waiting for the aid effort to reach them after Typhoon Haiyan.
Up to 10,000 people are feared to have been killed.
One man told the BBC that he returned to his house after the typhoon and found "nothing left".
Go to next video: BBC reports from destroyed Cebu