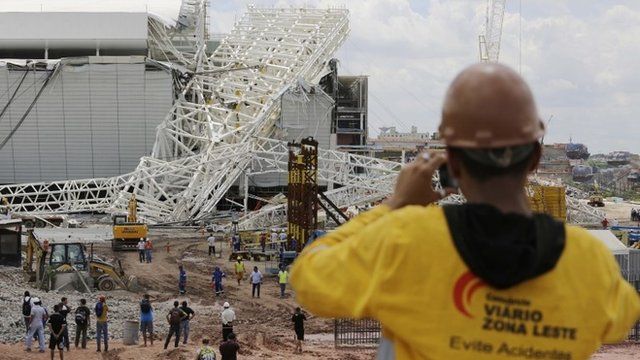 Video
Brazil crane collapse: Aerial footage shows accident site
Aerial footage has emerged of the crane which collapsed at a stadium that is due to host the opening ceremony of the 2014 football World Cup in Brazil, killing two people.
The crane reportedly fell on to the Arena Corinthians stadium in Sao Paolo on Wednesday, destroying parts of the stands.
The BBC's Gary Duffy reports on a "tragedy for the families concerned" and a "blow to the tournament".
Go to next video: Brazil World Cup venues unfinished