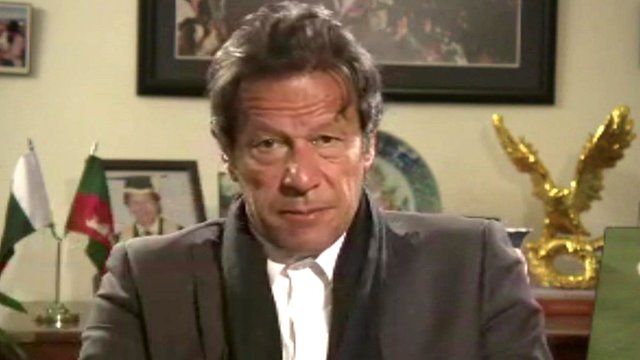 Video
Imran Khan 'threatened' for anti-polio campaign launch in Pakistan
Chair of the Movement for Justice Party Imran Khan has revealed he has been threatened for his part in launching a polio vaccination campaign in Pakistan.
Citing the so-called war of terror as a motivating factor, he said ''there is more radicalisation and fanaticism than ever before''.
Polio cases are on the rise in Pakistan, and medics carrying out the vaccines are under threat - some have even been killed for the work they do.
He said the work against polio had to continue to prevent the virus from spreading.
Go to next video: Polio vaccine stopped by militants