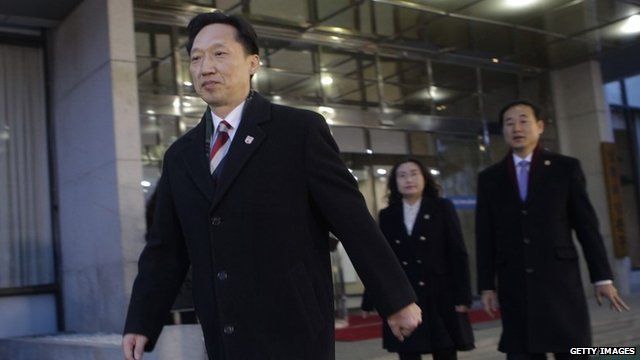 Video
Koreas agree to family reunions
Officials from North and South Korea are meeting at the border to discuss the possible resumption of family reunions for people separated by the 1950-53 Korean War.
North and South Korea have agreed to hold reunions for families separated after the Korean War, following calls from Pyongyang to improve ties.
The reunions are scheduled to take place in February. If held, they would be the first reunions since 2010.
The BBC's Lucy Williamson reports.
05 Feb

From the section

Asia