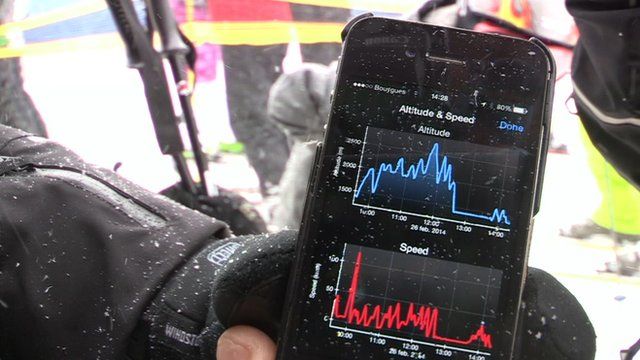 Video
Ski apps 'encourage risk' on the slopes
Skiers who use smartphone apps, to track their speeds on the slopes, are putting themselves at risk of injury, alpine doctors are warning.
They say holiday makers, tempted to ski at high speeds, run the risk of losing control and falling.
App manufacturers argue that the minority of skiers who do put themselves at risk would do so whether they were using the apps or not.
Emma Jane Kirby reports.
Go to next video: Urban skiers hit cities not slopes