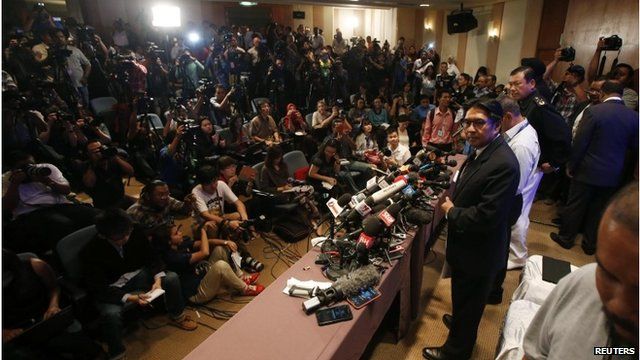 Video
Malaysia: 'Missing aircraft mystery'
Azharuddin Abdul Rahman, director general of Malaysia's Civil Aviation Authority, says officials are mystified by the missing aircraft.
The head of Malaysia's department of civil aviation says the fate of a missing Malaysia Airlines jet remains "a mystery".
At a press conference in Kuala Lumpur, Azharuddin Abdul Rahman said officials had not ruled out hijacking as a cause of the plane's disappearance.
10 Mar

From the section

Asia