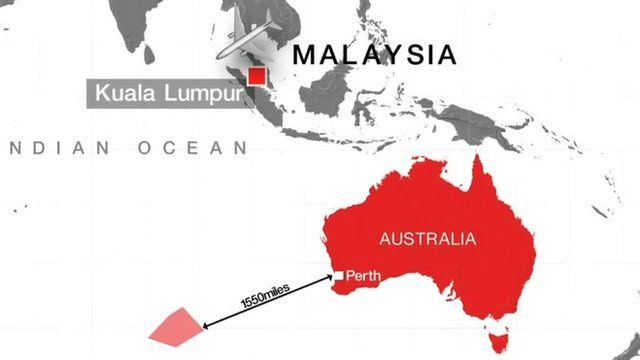 Video
Malaysia plane search: Search focus shifts to 'debris'
Mystery still surrounds the fate of the Malaysia Airlines plane that disappeared on 8 March with 239 people on board.
The focus of the search for flight MH370 has shifted to an area 1,550 miles south-west of the Australian city of Perth, in the southern Indian Ocean, after the suspected sighting of two pieces of debris.
BBC News provides the latest details - in 60 seconds.
Video produced by Michael Hirst
Go to next video: Aerials from search plane