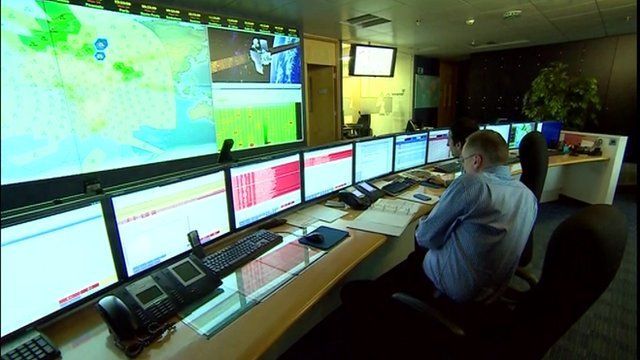 Video
How 'pings' helped track plane
The BBC's Richard Westcott speaks to Chris McLaughlin, from the British satellite firm Inmarsat, about their analysis that helped track the missing Malaysia Airlines plane.
It has been announced that the missing flight MH370 crashed in the southern Indian Ocean - with information based on analysis from British satellite firm Inmarsat.
They were able to work out the flight went south after comparing previous Malaysian Airlines Boeing 777 flights' satellite data with flight MH370.
Inmarsat's senior vice president for external affairs, Chris McLaughlin, told the BBC's Richard Westcott that the firm studied electronic "pings" sent from the plane.
24 Mar

From the section

Asia