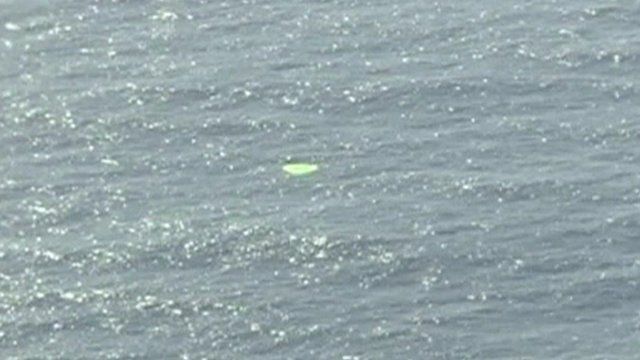 Video
Missing plane: Chinese searchers spot new 'debris'
A Chinese air crew searching for missing Malaysia Airlines flight MH370 has spotted new debris in the Indian Ocean.
Ships and planes have been scouring a new area, north-east of the previous zone, for signs of the plane which vanished en route from Kuala Lumpur to Beijing three weeks ago.
Footage showed colourful markers being dropped on Saturday, so vessels can try to retrieve the items.
The BBC's Andy Moore reports.
Go to next video: Plane search turns up 'sea junk'