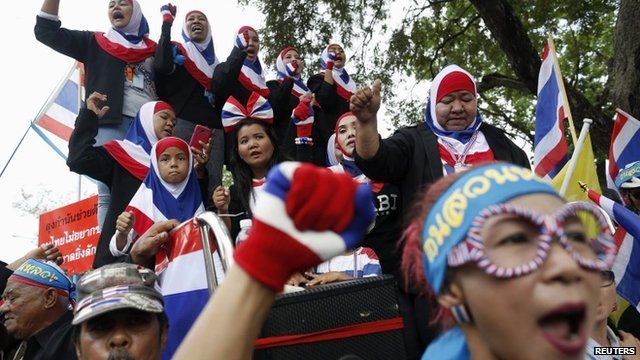 Video
Thailand anti-government protesters march in Bangkok
Thousands of anti-government protesters have resumed demonstrations in Thailand demanding the resignation of Prime Minister Yingluck Shinawatra.
Large crowds carrying Thai flags marched along several routes from the main park in the capital of Bangkok.
It was the first major protest rally to take place since a Thai court ruled the 2 February general election invalid.
Verapat Pariyawong, a political analyst in Bangkok, said the government was facing a tricky situation.
Go to next video: Thai protests cast cloud on growth