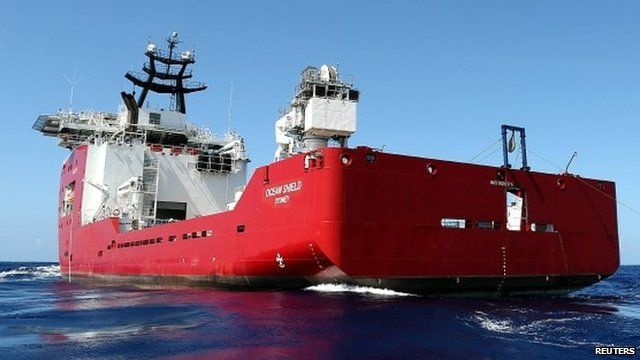 Video
Malaysia Airlines plane: Breakthrough in MH370 search?
An Australian vessel searching for missing Malaysia Airlines flight MH370 in the southern Indian Ocean has detected signals consistent with those from "black box" flight recorders.
The plane, carrying 239 people, was flying from Kuala Lumpur to Beijing on 8 March when it disappeared.
The BBC's Jon Donnison in Perth said that investigators were cautious but felt that detecting the signals "could be the breakthrough they were hoping for".
Go to next video: Hopes rise in 'black box' search