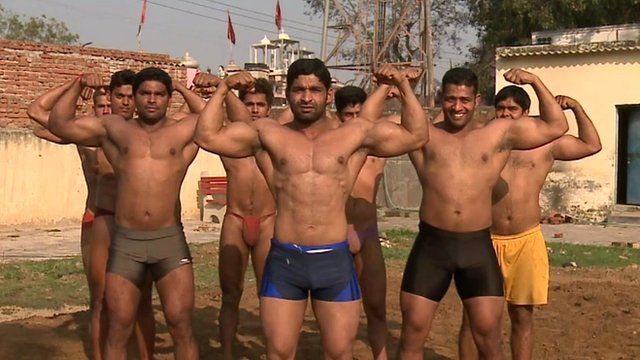 Video
The Indian village famous for its bouncers
A traditional Indian village on the outskirts of Delhi, well known for wrestlers, is now becoming famous for its door bouncers working in Dehli clubs.
Famous for its wrestlers, the village of Asola-Fatehpur Beri on the outskirts of Delhi is now making a name for itself supplying doormen to the Indian capital's upmarket bars and clubs.
Life as a bouncer in the city could not be more different to the village, as one of the men told BBC News.
Filmed by Neha Sharma
Producer Akanksha Saxena
05 May

From the section

Asia