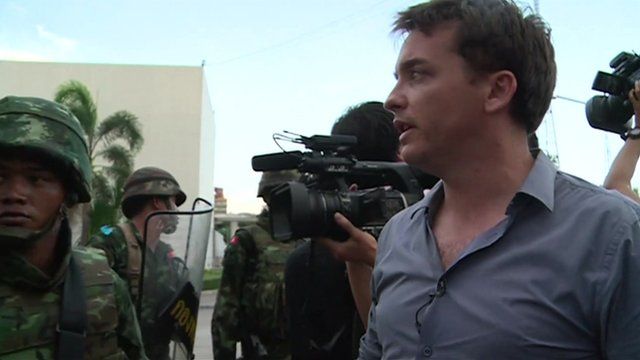 Video
'This is quite possibly start of coup'
The BBC's Jonah Fisher reporting in Bangkok on talks aimed at resolving Thailand's political crisis, describes the scene as it becomes apparent a coup was imminent.
Thailand's army chief has announced that the military is taking control of government.
The coup came after two days of inconclusive talks between the main political factions aimed at resolving the country's crisis.
Journalists who had been reporting on the talks were forced to leave the venue prompting a sense that a coup was imminent.
Jonah Fisher reports from Bangkok.
22 May

From the section

Asia