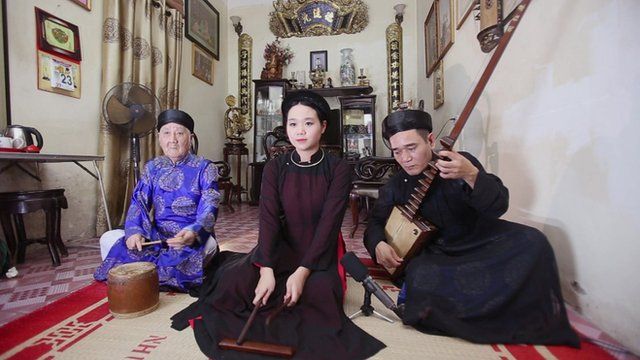 Video
Preserving the music of the past in Vietnam
Ca tru, an ancient Vietnamese style of music, is over 900 years old.
Despite being included by UNESCO on its Intangible Cultural Heritage List, it is currently in danger of being lost.
One of the few Ca tru masters still alive, Nguyen Van Mui has made it his life's mission to try and pass the art on to the next generation.
BBC Vietnamese's Ha Mi visited him in his home in Hanoi.
Go to next video: Asia Beats: Le Cat Trong Ly, Vietnam