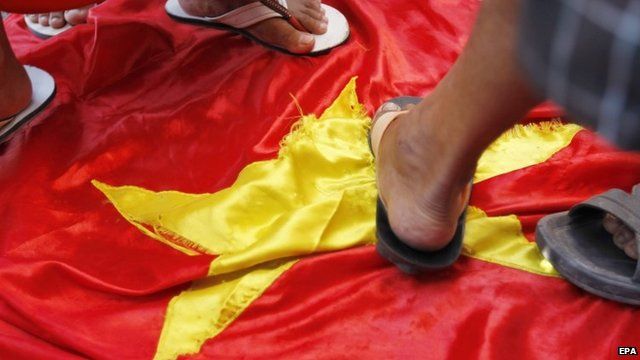 Video
Cambodian groups unite for Vietnam protest
Hundreds of people have surrounded the Vietnamese Embassy in Phnom Penh at the start of a planned a five-day protest against the government in Hanoi.
The demonstration has brought an unlikely alliance of activists including monks, students and nationalists, and it is led by the ethnic Khmer Krom community.
They accuse Vietnam of trying to 'politically influence' Cambodian affairs.
Nga Pham reports from Phnom Penh.
Go to next video: Vietnamese 'targeted' in Cambodia