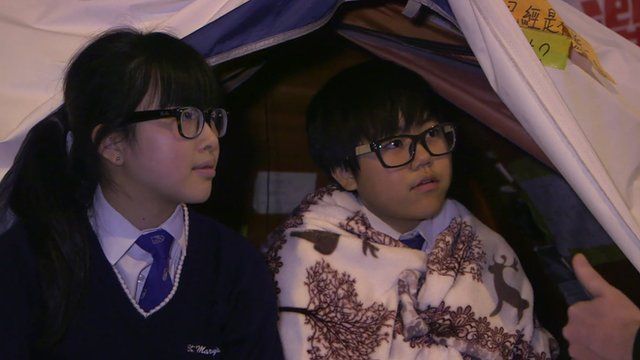 Video
Hong Kong protester: 'I can't just stay at home'
Three founding members of Hong Kong's pro-democracy Occupy movement say they will hand themselves in to police on Wednesday.
They have also urged student protesters who are still out on the streets to retreat and find other ways to bring about democratic change.
Occupy Central's founders have accused the government of "acting beyond reason" in Monday's violent clashes between police and protesters.
So is there any willingness amongst the student protesters to heed those calls for a mass retreat?
The BBC's John Sudworth has been out with students at their main protest camp in Hong Kong's Admiralty district.
Go to next video: HK Occupy founders to 'surrender'