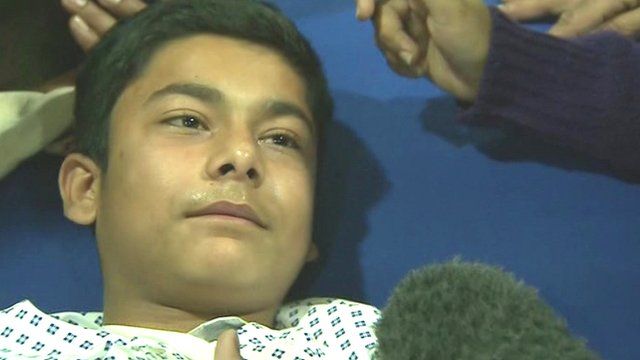 Video
Peshawar school attack: Injured boy hid as militants fired
Militants from the Pakistani Taliban have attacked an army-run school in Peshawar, leaving at least 141 people dead, most of them children.
Pakistani officials say the attack is now over, with all of the attackers killed, although security forces are still checking for bombs.
The BBC's Shaimaa Khalil has been inside a hospital in Peshawar treating many of the injured, where she heard the story of one escape.
The 13-year-old patient told her how he saw the attackers firing - and took refuge under a chair.
This video, originally published on 16 December, has been updated to include reaction from the boy's mother, who was present during the interview.
Go to next video: Pakistan hails Taliban crackdown