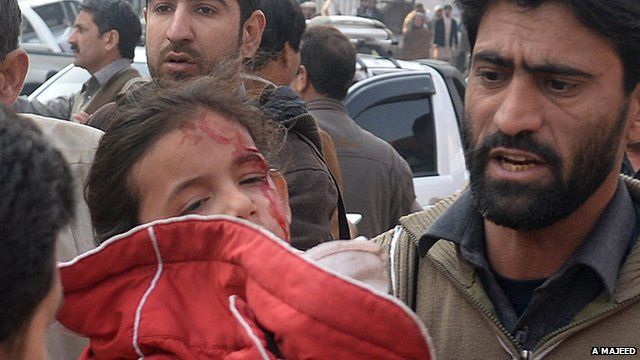 Video
Pakistan Doctor: 'Children were the target'
At least 126 people, mostly children, have been killed in a Taliban assault on an army-run school in the Pakistani city of Peshawar, officials say.
Five or six militants are said to have entered the building. All are said to have been killed or blown themselves up.
The attack is being seen as one of the worst yet in Pakistan.
Dr Hamidullah, who is treating the wounded at Lady Reading hospital in Peshawar says most of the injured have head wounds but some were killed or injured in a blast at the school.
We apologise for the poor quality of the phone line in this interview
Go to next video: Gunmen 'opened fire indiscriminately'