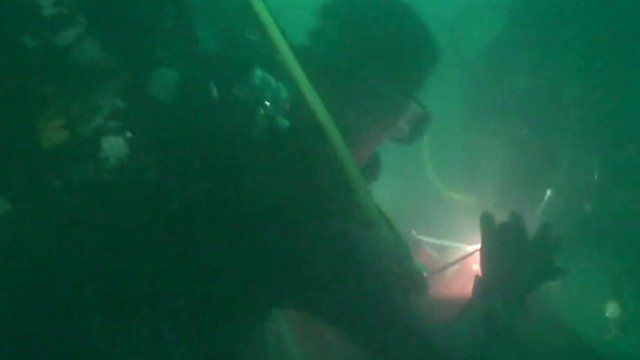 Video
Underwater video of AirAsia plane tail
The Indonesian military has released underwater footage of the tail of an AirAsia plane that crashed into the Java Sea on 28 December with the loss of 162 lives.
Strong currents and poor visibility have so far prevented the recovery of the wreckage which may contain crucial flight data recorders that could reveal the cause of the crash.
AirAsia flight QZ8501 disappeared from radar during stormy weather en route from Surabaya, Indonesia, to Singapore.
Go to next video: On board ship recovering AirAsia tail