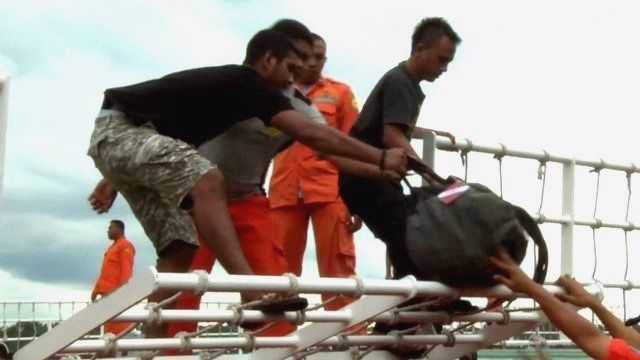 Video
AirAsia QZ8501: Civilian divers join search for the dead
Indonesian divers may have located the flight recorders of missing AirAsia flight QZ8501.
The development comes as the authorities face intense pressure to complete the search and recovery mission, so that the bodies of the victims can be returned to their families for burial.
Leisha Chi reports from Pangkalan Bun in southern Borneo, where teams of volunteer civilian divers have been brought in to speed up the process.
Go to next video: AirAsia plane tail recovered from sea