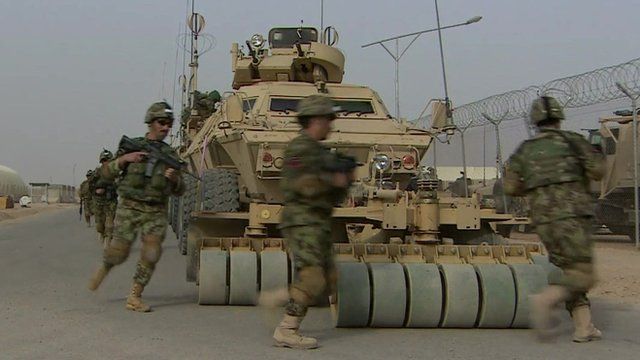 Video
Afghan fears over growth of Islamic State
The first concrete evidence has emerged of attempts to recruit fighters in Afghanistan for the so-called Islamic State (IS).
A former Taliban commander in Helmand province, Mullah Abdul Rauf, has declared his allegiance to IS.
An elder from the Sangin district, Sayeduddin Sanginwal, told the BBC that the new group had fought with the Taliban after replacing white Taliban flags with the black flags of IS.
The deputy commander of the Afghan army unit responsible for the area, General Mahmood, confirmed that he had received reports of the new group within the past few days.
David Loyn reports.
Go to next video: Afghanistan takes control of security