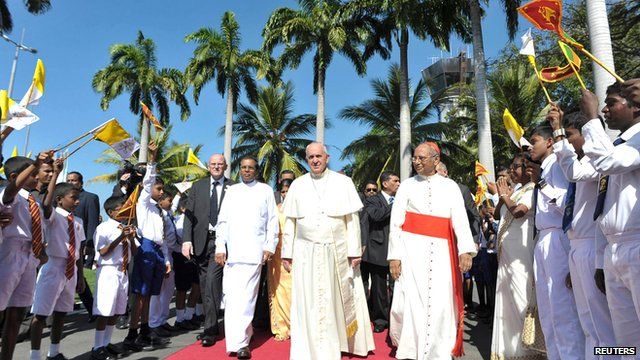 Video
Pope begins visit to harmony-seeking Sri Lanka
Pope Francis has arrived in Sri Lanka at the start of a three-day visit.
For a quarter of a century, the country was torn apart by a civil war that killed as many as 100,000 people.
The Pope began his visit by calling for reconciliation between all sections of the country - Buddhist, Hindu, Muslim and Christian.
Caroline Wyatt, who is travelling with the Pope, reports from the capital, Colombo.
Go to next video: Pope Francis arrives in Sri Lanka