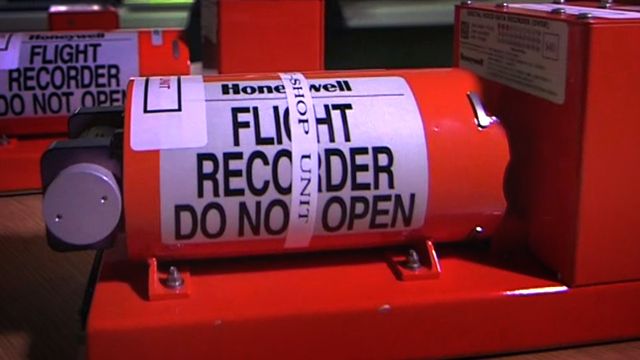 Video
AirAsia investigation: What's inside a "black box" - 15 secs
Experts in Indonesia are analysing the so-called "black box" flight recorders from the crashed AirAsia QZ8501.
The Airbus A320-200, carrying 162 people from Surabaya in Indonesia to Singapore, was just over 40 minutes into its flight when contact was lost during bad weather.
We take a look at a similar system to understand what data investigators may be able to retrieve.
Go to next video: AirAsia cockpit voice recorder found