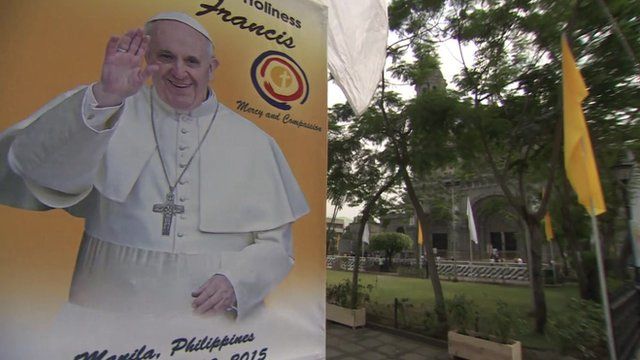 Video
Millions expected to greet Pope Francis in the Philippines
Pope Francis is on his way to the Philippines, on the next leg of his Asian tour.
It follows a two-day visit to Sri Lanka where hundreds of thousands of people turned out to see the beatification of the country's first Catholic saint.
Even larger crowds are expected to greet Pope Francis in the Philippines, where Rupert Wingfield-Hayes has been assessing the preparations.
Go to next video: Philippines prepares to welcome Pope