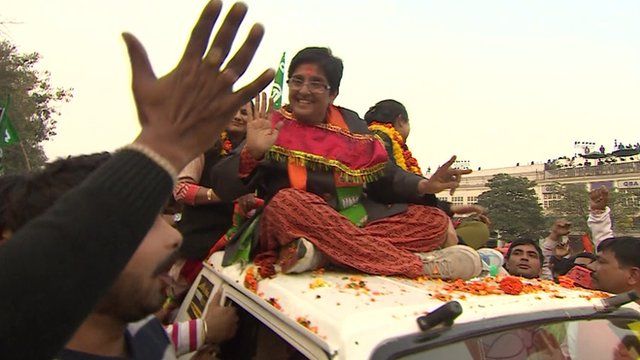 Video
Delhi election: On the campaign trail with Kiran Bedi
Retired policewoman turned politician Kiran Bedi is one of the chief ministerial candidates in this weekend's election in Delhi.
Running under the banner of India's governing Bharatiya Janata Party, Ms Bedi has promised to turn the country's capital into a world class city by completely revamping its infrastructure and making the city safe for women.
She is being challenged by Delhi's former chief minister and anti-corruption campaigner, Arvind Kejriwal, and his Aam Aadmi Party (AAP).
The BBC's Geeta Pandey followed Ms Bedi on the campaign trail to assess her chances.
Go to next video: India student raps against misogyny