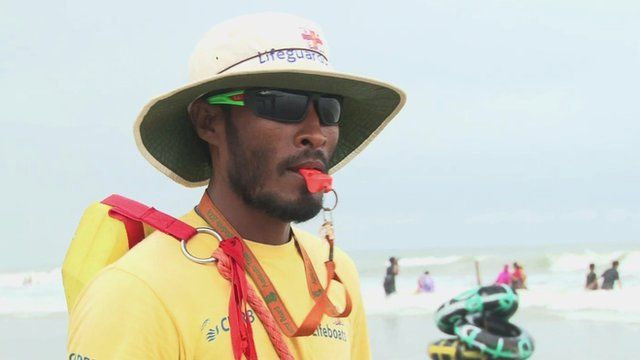 Video
Surfers set up Bangladesh's first lifesaving club
When you think of seaside holidays, Bangladesh might not immediately come to mind.
But the coastal town of Cox's Bazar is home to one of the longest stretches of beach in the world, and increasing numbers of Bangladeshis are heading there to relax.
Many holiday-makers get into trouble, though, because they do not know how to swim, so a team of local surfers have been training as lifeguards.
With the support of British lifeboat charity RNLI, they have set up Bangladesh's first lifesaving club on the beach at Cox's Bazar.
One of the members of the club spoke to BBC News about what had inspired them.
Video journalist: Salman Saeed
Go to next video: Preventing drowning with playpens