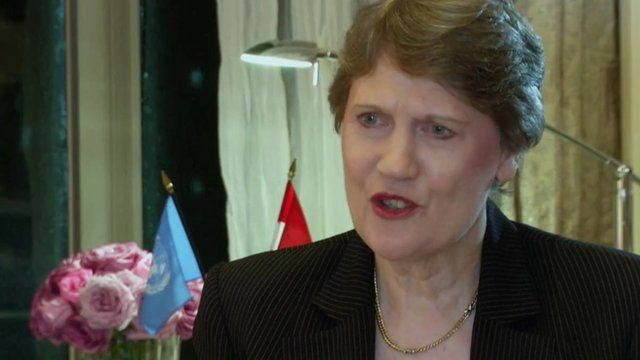 Video
Helen Clark's anger at Burmese monk's sexist remarks
The head of the UN development agency and former prime minister of New Zealand, Helen Clark, has ended a two-day visit to Indonesia, where she called for a limits on deforestation.
Her visit to the region comes just weeks after another top female UN official suffered gender-based insults from a prominent Burmese monk.
Ashin Wir-Adoo likened the South Korean UN envoy, Yanghee Lee, to a prostitute.
Alice Budisatrijo spoke to Helen Clark about women in politics, but began by asking for her reaction to the monk's remarks.
Go to next video: Do we need to talk about sexism?