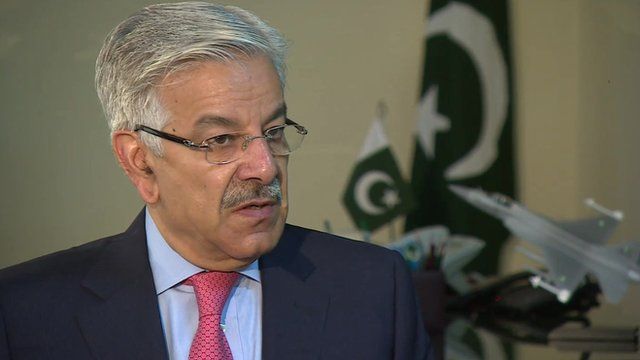 Video
Pakistan 'holds the key to talks' between Afghan Taliban and Kabul
Pakistan's defence minister has told the BBC that his country will do whatever it can to bring the Afghan Taliban to talks with Afghanistan's government.
He added it was in his country's and the region's interest that the talks go ahead.
On the country's relations with India , the minister said that Pakistan wanted to live in peace with its neighbour.
Shaimaa Khalil asked him about India's concerns that Pakistan is harbouring groups who launch attacks across the border.
Go to next video: 'The police beat me a lot that night'