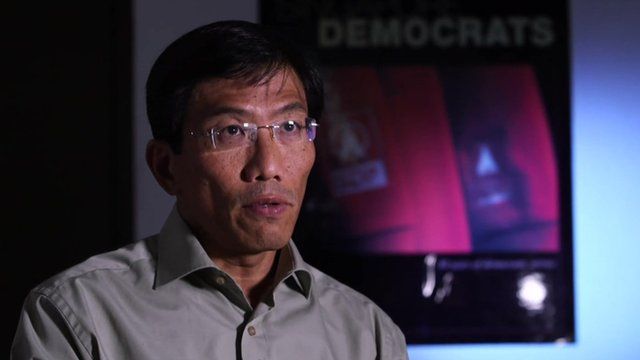 Video
Opposition politician on Lee Kuan Yew's leadership
Singapore is saying a final farewell to Lee Kuan Yew, the man who led the former British-ruled colonial trading post to independence and economic success.
He is making a last journey through the streets of Singapore, before being cremated at a private family ceremony.
However, there are some who hold mixed feelings about Lee Kuan Yew's legacy and leadership, among them, opposition politician Chee Soon Juan.
Speaking to the BBC's Jonathan Head, he said Mr Lee's determination and willingness to make people conform to his views could be something to be admired but he would personally prefer to motivate people and "you've got to do something other than instil fear".
Go to next video: Kissinger on Lee Kuan Yew's legacy