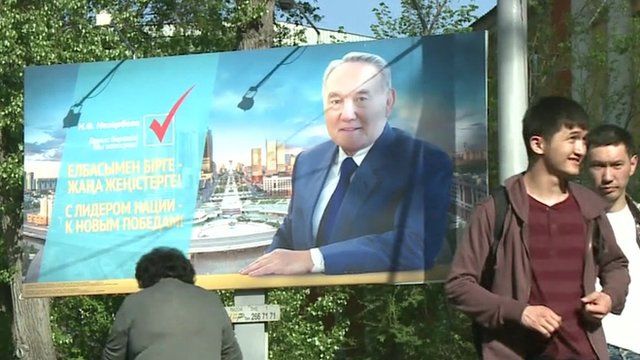 Video
Kazakhstan votes amid economic uncertainty
Kazakhstan is voting in presidential elections, which are likely to extend the 26-year rule of President Nursultan Nazarbayev for another five years.
Elections had been due in 2016, but President Nazarbayev, 74, announced they would be held a year early in what some see as a move intended to halt speculation any possible successor.
The president has been in power since 1989, and few doubt that he will win again, but growing economic issues, including troubles with a new Russian trading partnership, are challenging his rule.
Abdujalil Abdurasulov reports from Almaty.