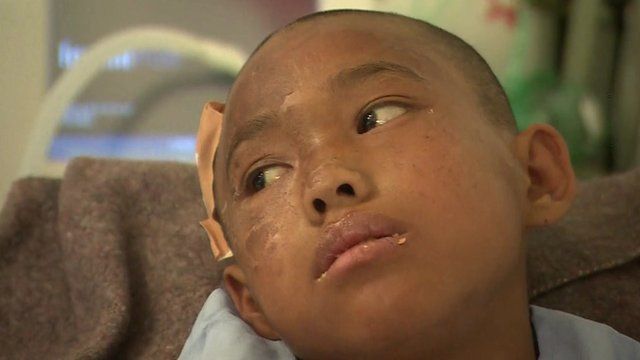 Video
Nepal earthquake: Brother's search for survivor
Twelve-year-old Nangsal Tamang, who was injured in the earthquake in Nepal, is being treated in an Israeli military field hospital after it took five days to find her.
Nangsal underwent brain surgery last week and the doctor treating her said that it was a 'miracle' she survived.
Nangsal's brother Sonam Tashi Tamang searched relentlessly for her and has not left her side since she was found.
Go to next video: Baby born in Nepal field hospital