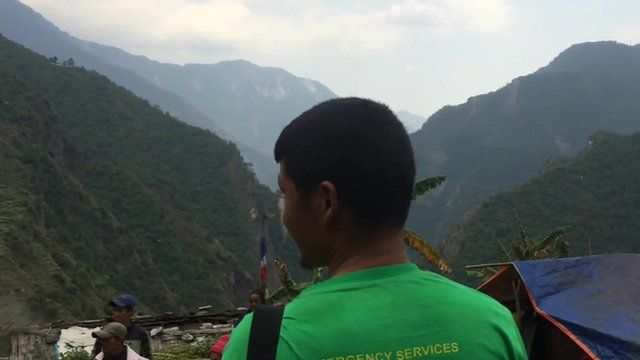 Video
Nepal earthquake: The man who went home to rescue his village
It is almost two weeks since the earthquake in Nepal and still there are towns and villages all over the country that have not yet received relief.
Dinesh Tamang grew up in the tiny village of Lapa, close to the Chinese border, but has lived in Kathmandu for two years.
When he was able to return to Lapa one week after the earthquake he found that the place had received no help at all.
He then contacted an American NGO, Mercy Corps, to start getting some aid through by helicopter.
Dinesh told his story to the BBC's Stephanie Hegarty.
Go to next video: Brother finds Nepal survivor after five days