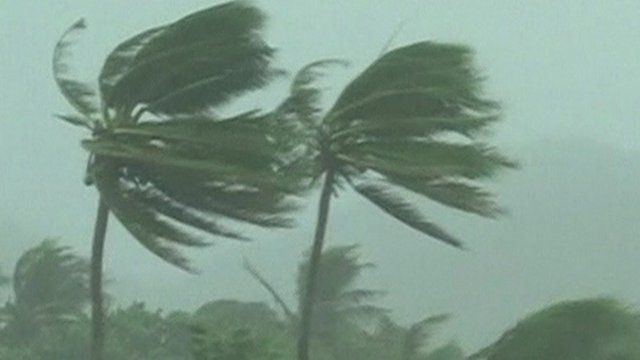 Video
Philippines: Typhoon Noul hits Cagayan Province
A powerful typhoon known as Typhoon Noul has hit Philippines' northern province of Cagayan, cutting electricity supplies to many parts of the region.
Warnings of flash floods and landslides forced thousands of people to flee to higher ground before the typhoon's arrival.
So far, there have been no reports of casualties.
The storm, with wind speeds of more than 180 km/hour, is moving slowly north towards Taiwan and Japan.
Go to next video: Rebuilding after Typhoon Haiyan