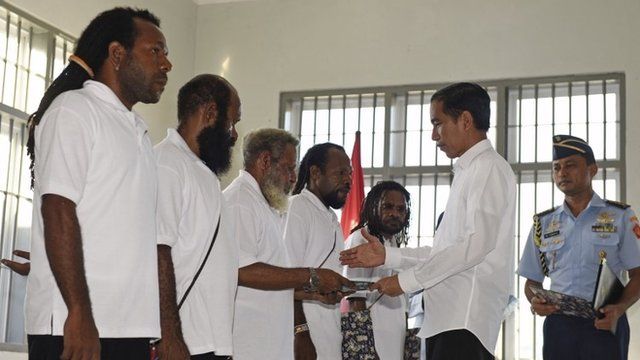 Video
Indonesia's Widodo grants clemency on Papua visit
President Joko Widodo is wrapping up his visit to the troubled Indonesian region of Papua, where he granted clemency to five political prisoners and lifted travel restrictions for foreign journalists and activists.
Papua and West Papua in the far east of the country are among Indonesia's least developed provinces. They are highly militarised, and have been home to low-level separatist insurgencies for decades.
Alice Budisatrijo reports from the provincial capital, Jayapura.