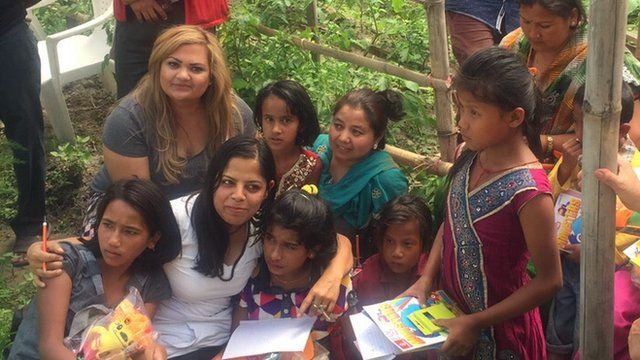 Video
Nepal earthquake: 'No words can describe how it felt'
Puja Poddar and her sister and father, all from Glasgow, are in Kathmandu, Nepal, helping at a home for children orphaned by the earthquake just over two weeks ago.
This video shows the moment a second quake struck, registering a magnitude of 7.3, and the children and staff of the orphanage fled outside.
"The children in the orphanage were screaming and crying," said Puja. "It was heartbreaking. No words can describe how it felt.
"With the onset of each aftershock, the birds went crazy and the dogs were barking loudly."
Go to next video: Nepal quake causes landslide