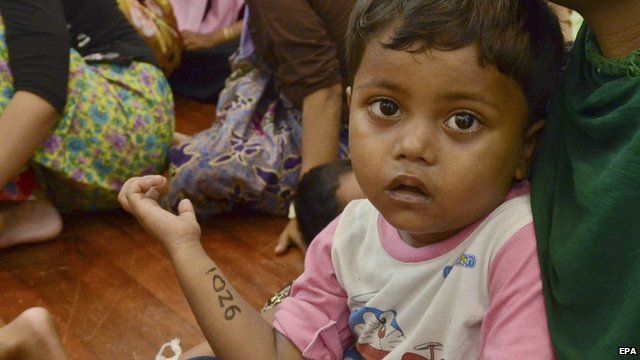 Video
Myanmar Rohingyas: How should Thailand tackle migrant problem?
A group of 350 migrants from Myanmar say they are drifting at sea and have had no food or water for three days.
They are part of a growing problem in the region where it is now thought as many as 8,000 Rohingyas and Bangladeshis are stranded on boats seeking refuge.
Correspondents say the people-smugglers who ferry the migrants are now reluctant to follow their usual route through Thailand because of a government campaign against them.
Jonathan Head reports from Southern Thailand.
Go to next video: Refugees stranded off Thailand