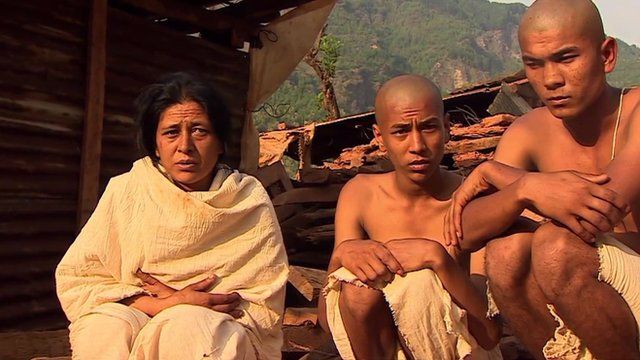 Video
Nepal quake survivor: 'I'll never feel safe again'
In Nepal, hundreds of thousands of people have spent the night out in the open after a major earthquake, the second in less than three weeks, struck on Tuesday.
Seventy-six people are known to have died but the figure is expected to rise.
The town of Chautara, where several people died in the second earthquake, was already a hub for rescuers and humanitarian aid after the first quake.
Justin Rowlatt reports.
Go to next video: 'I saw stones flying off mountains'