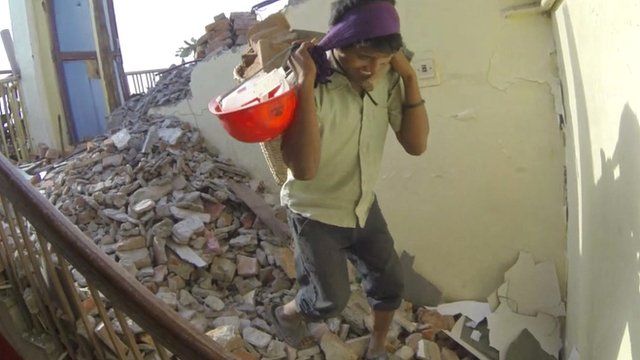 Video
Nepal's damaged buildings pulled down by hand
One month on from the devastating earthquake in Nepal, many of the buildings are still in a dangerous state with fears that structures could fall down during aftershocks.
Some buildings are in such a state that they need to be demolished but a lack of resources means they must be taken apart using very basic equipment.
Fearing that the government will take up to a year to make all areas safe, businessman Pawan Roy has employed workers to take down his own seven-storey tower by hand.
Go to next video: Shock-proof homes of dirt and sand