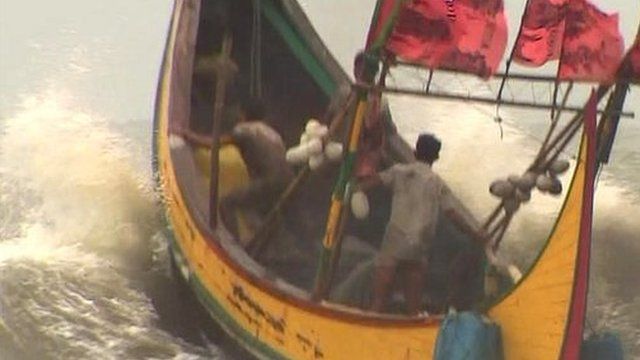 Video
Why Bangladeshi migrants brave treacherous Bay of Bengal
An international summit to discuss the migrant crisis in south east Asia begins in Thailand on Friday.
25,000 people are estimated to have set sail from the Bay of Bengal in the first three months of this year alone.
They are hoping to reach Malaysia, and about half of them come from Bangladesh.
The BBC's Justin Rowlatt travelled to Teknaf on the southern coast of Bangladesh, and discovered that treacherous seas are far from the only concern facing those desperate enough to risk the journey.
Go to next video: Migrant's story of four months at sea