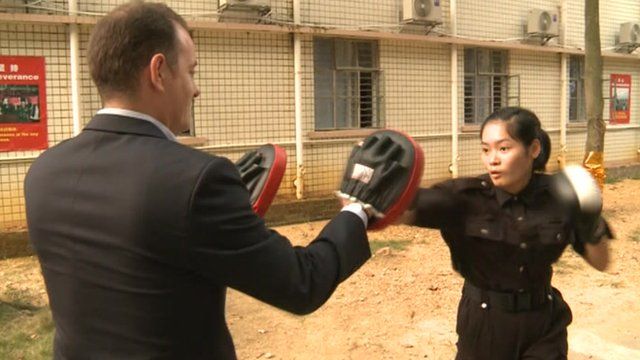 Video
Training China's female bodyguards
The growing number of wealthy women in China has lead to increased demand for bodyguards - especially if they are female.
The founder of personal security business Guodon, Wen Cui, says many women want the security offered by personal protection, but without the attention a male guard may attract.
Her recruits are put through their paces by former soldiers at a training camp located on a military base - as Martin Patience discovered first hand.