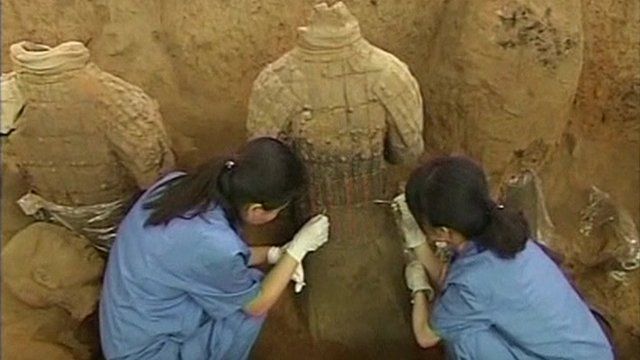 Video
New Terracotta Warriors found in China
Nearly 120 new Terracotta Warriors and about 30 statues of entertainers have been discovered at Chinese Emperor Qin Shihuang's mausoleum.
Chinese archaeologists have unearthed nearly 120 new terracotta warriors built 2000 years ago to guard the first Chinese emperor Qin Shihuang's tomb.
Along with the new warriors, life-size statues of entertainers or acrobats have also been found.
Xiaoyun Yao reports.
11 Jun

From the section

China